The Less Difference
Less is committed to providing trustworthy methods of addressing carbon emissions with high quality offsets. The Less Difference ensures that businesses and individuals can purchase offsets with confidence, eliminating the risks inherent in purchasing low quality offsets.
Gold Standard certified projects
All of Less' international offsets are sourced from projects that have achieved Gold Standard certification, an internationally recognized carbon offset standard for quality, endorsed by leading environmental groups including WWF International, the David Suzuki Foundation, and the Pembina Institute.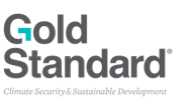 Gold Standard-certified projects are renewable energy and energy efficiency projects that take place in developing countries and follow the United Nations' Clean Development Mechanism (CDM) protocols for Certified Emission Reductions (CERs). Projects are additional and independently validated by accredited third party Verifiers (known as Designated Operational Entities) to ensure greenhouse gas (GHG) emissions reductions have occurred according to the approved Kyoto methodologies. Verification of projects that meet Gold Standard certification confirms that the emissions reductions not only create positive impacts on the environment, but also on the social networks and the local economy in which they operate.
Gold Standard offsets are recognized by the international community as being additional to Canada's international carbon reduction commitments.
For more project information, visit our Projects page.
VER+ Standard Canadian-based projects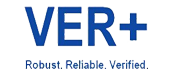 Less sources its Canadian offsets from projects that have achieved the VER+ Standard, a globally recognized and respected standard for voluntary GHG emissions reductions projects. VER+ certification follows the United Nations' Clean Development Mechanism methodologies and enables projects located in developed countries—and therefore outside the jurisdiction of the Gold Standard CDM certification program—to meet equivalent performance standards and deliver high quality emissions reductions. The certification program is managed by TÜV SÜD, one of the leading companies providing validation and verification services for offset projects adhering to Kyoto Protocol processes.
For more project information, visit our Projects page.
Independently audited
Less publishes an annual independent audit carried out by an internationally recognized auditing firm.
Click here to read the latest audit. This voluntary audit, published on a calendar year basis, is designed to verify that all offsets are retired on behalf of Less customers to preclude double-counting of the environmental benefits. It is also designed to validate that Less has sourced sufficient international offsets from Gold Standard-certified projects and Canadian-based offsets from VER+ Standard-certified projects to meet or exceed its contracted commitments.
UNFCCC Serialization
Less tonnes of CO2e emission reductions certified through the Gold Standard certification program are serialized pursuant to the United Nations Framework Convention on Climate Change.
By applying a serial number to each tonne of reduction, every individual tonne can be tracked by the auditors over its lifetime, preventing double counting.
The UNFCCC's registry registry represents the highest standard in CO2e emission reductions inventory management.
BlueRegistry transparency
The BlueRegistry is an online database that makes information on VER+ certified projects, including audit information, available to the public. The main task of the BlueRegistry is transparency on voluntary carbon credits as well as preventing double selling of such credits.
Less has pledged 10% of its profits to organizations that support sustainability in the community.