Less aims to provide the highest quality carbon offsets available in Canada.
Less' international-based offsets are derived from Gold Standard-certified projects, as endorsed by leading environmental groups, including WWF International. The projects produce Certified Emission Reductions (CERs) following the United Nations' Clean Development Mechanism (CDM) protocols and also meet the Gold Standard Foundation's sustainable development criteria.
Less' Canadian-based offsets are sourced from projects that have achieved certification under the VER+ Standard, an internationally recognized standard that also follows the UN's CDM methodologies. VER+ certification applies to projects in developed countries.
Less also sources from Canadian projects that conform to the ISO 14064-3 standard. GHG quantification, monitoring and reporting is carried out in accordance with ISO 14064-1 or ISO 14064-2.
---
The Less Difference
Less is committed to providing trustworthy methods of addressing carbon emissions with high quality offsets. The Less Difference ensures that businesses and individuals can purchase offsets with confidence, eliminating the risks inherent in purchasing low quality offsets.
Gold Standard certified projects—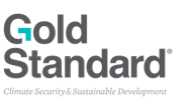 A global standard for projects in developing countries that verifiably achieve GHG emissions reductions at the source and create positive impacts on social networks and their local economy. Follows the United Nations' Clean Development Mechanism (CDM) protocols for CERs.
VER+ Standard Canadian-based projects—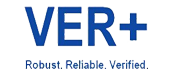 A global standard for voluntary GHG emissions reduction projects. Follows the United Nations' CDM methodologies and enables projects located in developed countries—and therefore outside the jurisdiction of the Gold Standard CDM certification program—to meet equivalent performance standards and deliver high quality emissions reductions.
Independently audited—
Less has committed to publishing an annual independent audit carried out by an internationally recognized auditing firm.
Serialized offsets—All of our offsets are serialized and tracked on internationally recognized registries, providing complete transparency for your offset purchase. Our Gold Standard-certified program ensures that each tonne of CO2e emissions reduction is serialized pursuant to the United Nations Framework Convention on Climate Change. Our Canadian-based offsets are serialized and listed on the BlueRegistry database pursuant to VER+ and CSA standards.
Learn more about the Less Difference here.